The Coaching Clinic®
Use Your Edge offers The Coaching Clinic® to individuals, businesses and schools and organisations.
Business coaching offers a new approach to working with people and achieving results in a business environment. It is a series of focused, collaborative conversations, designed to move organisations and individuals forward in their goals.
Why Effective Leadership by Coaching Others?
Organizations are discovering that the traditional "command and control" style of management is no longer effective in today's environment, which requires rapid response, leveraged creativity, resilience, and individual effort and performance in order to remain competitive. Retention is critical, and coaching supports employee career/professional development and satisfaction, which keeps valued employees.
Employees who are coached to performance rather than managed to performance are more committed to and invested in the outcomes of their work and achievement of organizational goals.
Successful managers and leaders today are developing their coaching skills, in order to support and enhance employee performance and development. Managers with coaching skills also "peer coach" each other, as a key way to provide each other with support and guidance in challenging environments.
What exactly is The Coaching Clinic®?
The Coaching Clinic® is a two-day leadership programme designed to train managers, executives, leaders and supervisors to use coaching techniques in their work relationships, and thus gain the advantage of bringing a coach approach to managing people. It generates rapid development of individuals and teams, and increases leadership potential. It has been brought into organisations worldwide by Corporate Coach U trained and licensed facilitators, and has earned the reputation as a comprehensive training in core coaching skills.
Download the brochure here.
What does The Coaching Clinic® do?
The Coaching Clinic® effectively trains individuals in the skills necessary for coaching within an organization. It is a fully developed model, which managers and leaders can implement immediately in their organization to
promote innovation and accelerate results.
effectively develop and retain valuable organizational members.
improve organizational communication and team effectiveness.
deepen commitment to personal and organizational goals.
Benefits of attending The Coaching Clinic® and objectives for delegates
Through The Coaching Clinic®, individuals, businesses and organizations can
discover coaching as a powerful model of management and leadership.
experience and practice "state-of-the-art" coaching tools.
understand and learn the structure and process of integrating a coach-approach to management.
find out how to apply learning within the workplace immediately.
position the organization for rapid growth.
The Coaching Clinic® equips managers and leaders to 'show up' as coaches in their working relationships. Workplace coaching expands beyond performance review to become part of every workplace interaction, whether formal or informal.
Who Should Attend?
This clinic is suitable for:
executives.
managers.
supervisors.
human resource professionals.
quality development professionals
leaders at every level who want to learn advanced communication and organizational leadership skills.
What to expect
Preparation Interviews
We begin by speaking to everyone involved in the programme. We start with those responsible for commissioning the training in order to learn about the big picture of the company's culture and strategic goals. We then speak to every person who will attend the training to learn about his or her individual background and goals. This enables us to tailor the programme to the unique needs of each context and bring maximum impact.
The Programme
The programme provides participants with an opportunity to 'jump off the train' and review their approach to people management, learn new ideas and do some concentrated practical work in order to develop their new skills.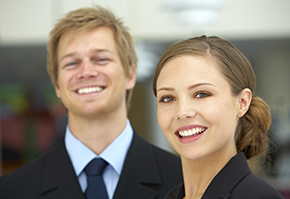 During the programme, participants discover and experience how to inspire others to believe in their own success, sharpen their focus, and make radical shifts to achieve extraordinary results, all through state-of-the-art coaching techniques. Participants also discover their personal coaching style using the Personal Coaching Styles Inventory® (PCSI), which provides insights into how best to communicate with their team members for rapid development.
Post-Programme Support & Development
With the help of
one-to-one follow up coaching and/or group coaching
regular facilitated meetings with the original teams/groups
3/6/9 or 12 month review of the programme content and practice sessions
participants will have the opportunity to review and revisit the material as well as get ongoing assistance in the integration of the coaching concepts into their everyday work.
What is the agenda for The Coaching Clinic®?
You can see a typical agenda for The Coaching Clinic® below. However, it can also be accommodated over four half-days during a two week or one month period.
Day 1
Being A Coach

A Model Of Trust
Creating A Coaching Environment In The Workplace
Personal Paradigm Shifts

The Five-Step Process of Coaching in the Workplace
The Coaching Conversation Model
Coaching Skills

Contextual Listening
Discovery Questioning

Action Planning
Practice and consolidation
Day 2
Coaching Skills (continued)

Messaging
Acknowledging
Providing Effective Feedback

Personal Coaching Style Inventory (understanding your coaching style)
Coaching in Organizations
Creating a Powerful Definition of Coaching
Challenges to Coaching & Coaching to Commitment
Creating an Action Plan to Implement Coaching
Practice and consolidation
How?
This day training is participative and interactive and you will have an opportunity to put an action plan in place to help ensure that your learning can continue long after the training course has finished.
Who & What if?
This course is open to all of those working in teams whether you are a team leader, team member or if you are in a managerial role. If you are interested in having a greater impact on your work environment and getting better results with those around you then you will find this a very useful introduction to coaching.