Privacy Policy
We are currently in the process of upgrading our Privacy Policy and it will be in effect as of May 25th 2018.
Your privacy is very important to us and we promise to respect your personal information. All personal information that you leave with us through the site is held in the strongest confidentiality.
If you sign up for our Use Your Edge newsletter, we guarantee to never pass on your e-mail address to any third party. With each newsletter or e-mail that you receive from us you have the possibility of managing your subscription and unsubscribing at any time. If, for any reason, you find it difficult to unsubscribe or sign up for our newsletter, please Contact Us through our Contact Us page or at yoursuccess@useyouredge.com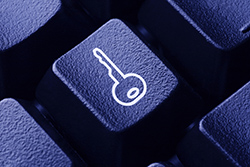 Use Your Edge may recommend products and services but we ask you to consult their warranties and privacy policies before committing to them.
Use Your Edge is not responsible for the content or privacy policies of any external web site to which we may provide links. These sites usually have their own policies and we would suggest that you consult those.
We remain committed to your maintaining your privacy and we would invite you to contact us if you have any queries, concerns or comments regarding this issue.