Coaching for Change
Use Your Edge offers personal coaching for change to those who are ready to take responsibility, interested in realising their potential and are prepared to engage in a creative, collaborative process to help them move forward in reaching their goals and aspirations.
Your coach will…
create a safe environment in which you can see yourself more clearly;
help you to identify gaps between where the client is and where the client needs or wants to be
ask for more intentional thought, action and behavior changes than you would have asked of yourself
guide the building of the structure, accountability, and support necessary to ensure sustained commitment
What to talk about during your sessions?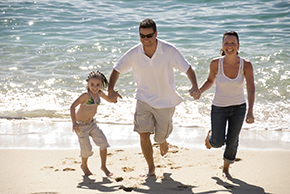 The great thing about coaching is that you set the agenda. Only what you decide to discuss is brought up in the conversation. The coaching relationship is focused so that you achieve the results you want. Your coach in turn ensures that the session always steers towards that goal, that achievement, that fulfilment, that success.
There will be times when you have specific questions that you want to explore. Otherwise your coach will tend to ask the questions. The questions are framed in such away that as you answer them, and having been given the forum and the space, you will find that you discover the answers for yourself.
Feedback from your coach is future orientated, moving you along in a way that supports you to achieve your success.
How to get the most out of coaching?
make a list of what you really want in life.
double your level of willingness.
be patient with yourself.
be grateful for the things that you already have.
enjoy our sessions, there is work to be done but together we can make it relaxing and stress-free.
come to the sessions prepared and with an agenda, we'll give you some tasks to do before and after sessions to support you get the most out of our time together.
keep yourself well between the sessions.
What do we expect from you?
You will want to give your best, for your own sake and for you to
be committed and responsible for your results.
initiate and take action during and between sessions.
use your coach as a resource, a fellow traveller and a sounding board.
tell the truth, be honest with yourself and me, even if that is oftentimes a little uncomfortable.
What you may expect from your coach?
In return you may expect from you coach:
Intuition and sensitivity.
Support and vision for your goals.
Objectivity. Use your coach to sound out any ideas personal or professional and you can be ensure we provide an objective response.
Powerful questions to challenge you to think bigger and better.
High expectations – we ask a lot but never more than we think that you can achieve at that time.
Honesty – We tell the truth as we see it but we work to ensure our honesty is not confrontational.
Resources. We provide tips, techniques, exercises or suggested reading.
Complete confidentiality, others will know about our coaching from the changes in your life.
Your needs first, we don't keep clients we cannot do a great job for and we place people with the coach or professional who can help the most.
Contact Use You Edge at yoursuccess@useyouredge.com to book a complimentary 40 minute telephone session.
What is the value of our coaching, what makes it effective?
We want more for our clients than they want for themselves.
You are the centre of attention.
We use our intuition wisely and effectively.
We provide clarity and we ask powerful questions to help you focus.
We challenge you to be a lot more than ordinary, to stretch for the 'big' goals and support you along the way.
We work to keep you on track and accountable.
We provide on going support and direction.
How will you know that coaching is working for you?
As a result of coaching you will
take more effective action because you set the goals that you really want.
live a more balanced life because you've designed it putting yourself first.
reach for a lot more and not feel consumed in the process.
take better decisions for yourself and your business because your focus is clear.
have a lot more energy. You will feel more productive and a lot happier.
earn more from your professional efforts and you will have more financial reserves.
Use Your Edge Service Upgrades
All our clients receive our monthly newsletter.
We offer email and text message coaching to support our telephone or face to face services.
We send our clients regular inspirational quotes by email.
You have the opportunity to call us between sessions if you can't wait to share a success, or have a challenge that you want to work through.
Use Your Edge encourages and appreciates referrals. Our clients receive special benefits for referring our services to others
Use Your Edge offers a variety of success coaching types and packages.
Telephone Coaching
Sessions are generally between 30 minutes and 60 minutes and happen two or three times a month depending on the client's needs. We offer email support between sessions as well as some telephone access to allow you to share your challenges and successes.
In-Person Coaching
We work with clients face to face in Ireland and Spain. Sessions in this context are typically 60 to 90 minutes. Between sessions we also offer telephone coaching support.
Just-In-Time Coaching
This coaching can use a number of different methods such as e-mail or phone but it is distinguished because there are no scheduled sessions. You have access to your coach all month long and can call when you feel you would appreciate being coached on something. This gives the client more flexibility and is billed as a retainer versus at a monthly cost.
Electronic Coaching
This is done using Skype, e-mail or by text messaging. We use Skype as an alternative to telephone with some clients. E-mail and text message coaching is most oftentimes used to support telephone or in person work but we also offer separate coaching plans using e-mail and/or text for former clients who enjoy staying in touch on a regular basis.
Group Coaching
If you want to optimize your time, group coaching works best when the participants are dealing with similar issues or pursuing similar outcomes. This is normally done in person.
Team Coaching
Similar to group coaching, team coaching involves coaching all of the members of a work team who are coming together on a project or assignment.
Referrals
We encourage and appreciate referrals. For more information on the benefits you receive when you refer clients to us contact Use You Edge at yoursuccess@useyouredge.com